Miguel Irisarri
Miguel is one of Spain's most experienced private banking professionals and has worked in wealth management for over 30 years. His roles include Director of Premier Banking at Barclays Bank, Director of Private Banking and Personal Banking at Banco Urquijo, Director General of UBS S.A., Director General and member of the Board of Directors of A&G Banca Privada and Chairman of A&G Agencia de Valores.
He earned a degree in Economics and Business Science from the Complutense University of Madrid and an executive MBA from IESE at the University of Navarre, and is a qualified Executive Coach (Escuela Europea de Coaching).
---
José María Loinaz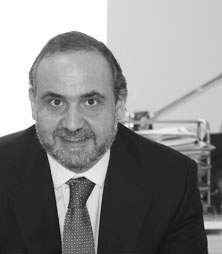 José María has over 30 years of experience as a senior executive, analyzing markets, implementing business plans and restructuring companies to maximize investors' returns. His former roles include Director General of Grupo Cronos, Director General of Dima Distribución Integral, Director of Medios de Logista, S.L. and Director of Distrimadrid, SA. He is an expert in balance sheet management and corporate analysis. During his career, he has managed the acquisition of a number of companies in Spain and has been the key manager in a number of horizontal and vertical mergers.
He earned a degree in Economics and Business Science from the Comillas Pontifical University (ICADE) and attended IESE's General Management Program at the University of Navarre.
---